| | |
| --- | --- |
| Type | kitchen |
| Brand | Feekaa |
| Item Weight | 11.2 ounces |
| Package Dimensions | 7 x 3.5 x 3 inches |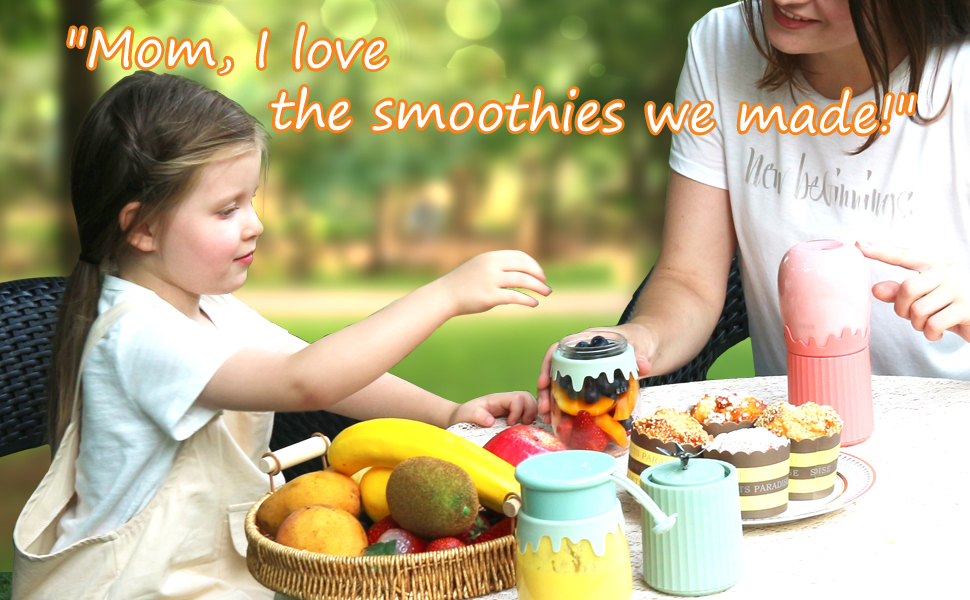 Feekaa Portable Blender Advantages:
・Convenience blender on the go. Makes great smoothies and fresh drinks.
・Perfect baby food maker. From fine purees to hearty mashes.
・Perfect toy blender for kids ages 3+, offering independent kitchen blending experience. Safety protection to kids, it cannot be turned on if it's not tightened.
・40 seconds get 1 cup of fresh juice. Get a ton of nutrients with little time and effort.
・Easy 1-Touch Blending. 2-tap the switch to turn on the power.
・Powerful performance with 6 stainless steel 3D blades.
・Convenient attachments set including 1 more lid, USB cable and a small brush for crevices cleaning.
・Small size only 10 ounce, handy for kids to drink.
・Compact size makes it the perfect blender for home, office, or while traveling.
・Clean up easily with just one stir with water.
・The operation video and precautions of the juicer cup: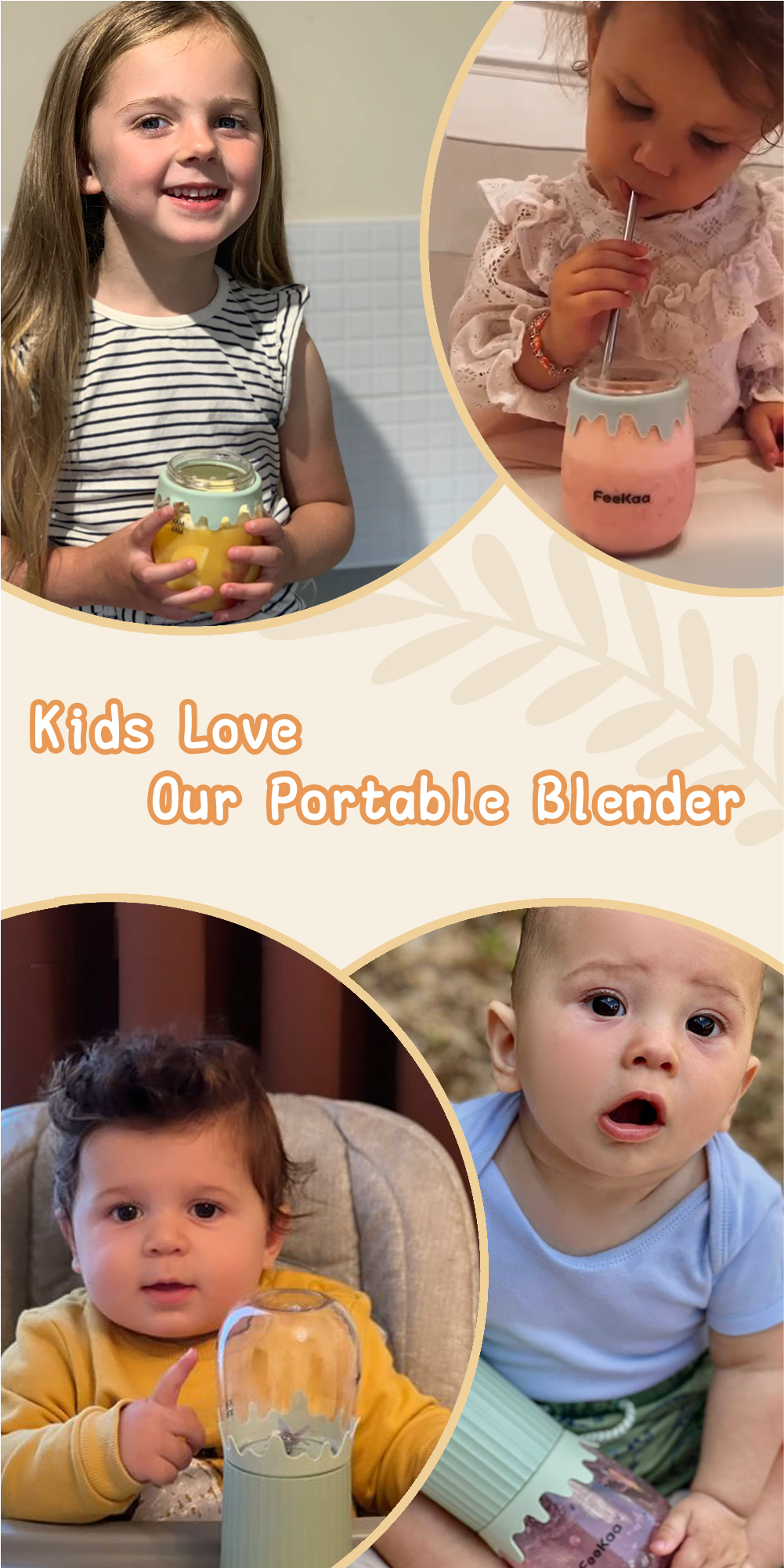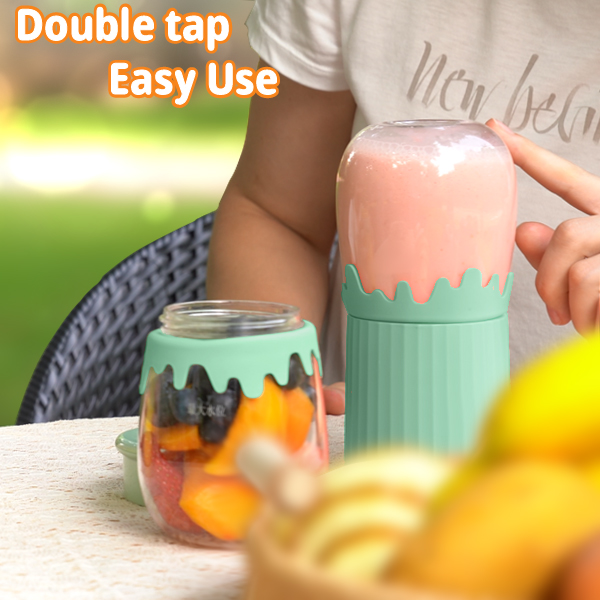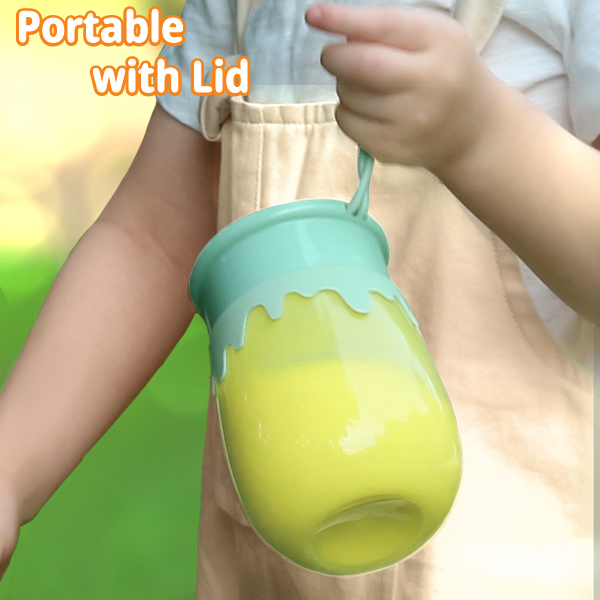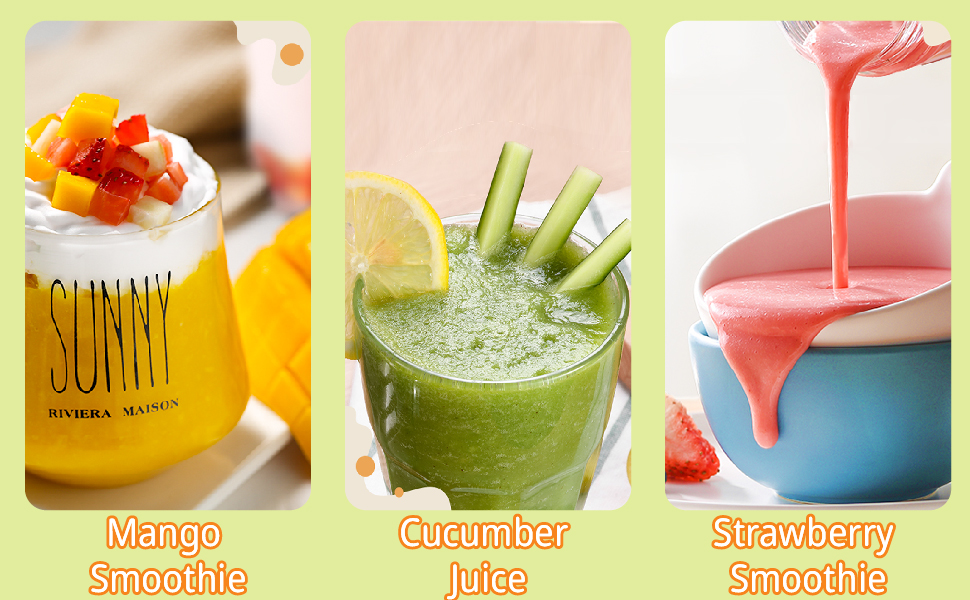 Make your favorite juices and smoothies!
*Note:
・This Blender is not suitable for bullet-proof coffee or not for hot beverages more than 50 degree which will be easy cause leakage, please don't use for that purpose.
・Don't use the normal size ice cube which is too big for our blender. Frozen fruits from supermarket are too big too, please froze your fruits or ice cube yourself in about 1cm.